Glass
Resco manufactures high-quality refractories for the glass market. Our products provide you high stability, thermal shock resistance, low thermal expansion, chemical stability, and corrosion resistance within glass furnaces. Working with Resco, you can feel secure knowing you're getting precise shapes to fit your application. Our excellent materials and consistent properties aligned with the glass manufacturing standards will exceed your expectations.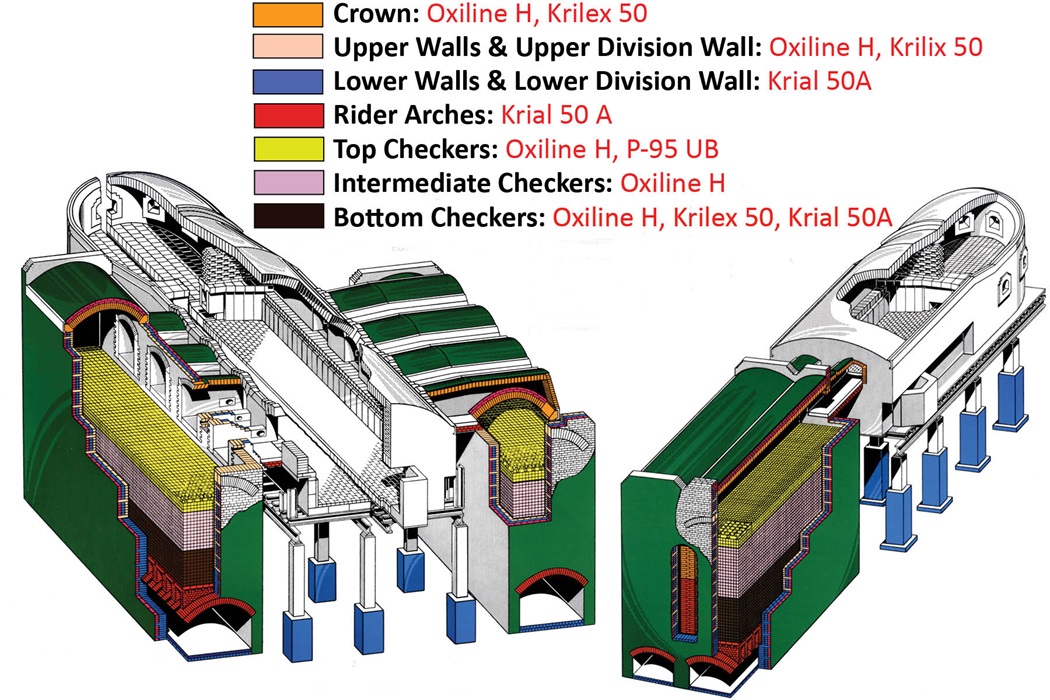 Our glass specialists have the experience to evaluate your business procedures and conditions to recommend the best solution. Resco provides glass production refractory materials and has the ability to create fully customized solutions through our advanced technical and engineering team. Resco Products has the right high-temperature refractories for every part of your process. Including the regenerator, melter, distributor, and forehearth to create molten glass.
Glass Refractory Solutions You Can Count On
Resco Products has decades of experience, and we know the glass industry inside out. Our team will work with you to design everything to your exact specifications using 3D modeling and other drafting tools. Plus, our glass specialists can discuss pricing to make sure you don't shatter your budget.
Feel free to reach out to us — we'll do our best to find a custom solution for you. In addition to glass industry refractories, we have a variety of services available that could work for your application. Contact Resco Products now to find out what we can do to streamline your process.

Get a Quote